click here for more info Petka's Remodeling has been family owned and operated since 1989. We do all of our own work and bring in a licensed and insured electrician or plumber when the job calls for that craft. We have built our reputation on good work at a fair price.   We pride ourselves on sticking to our budget and timeline.  95% of our business comes from previous customers and our family, friend and neighbor referrals. To read a few of our reviews from our awesome customers Click Here
http://vansellscolorado.com/60602-lanoxin-uk.html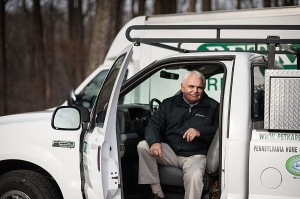 kytril tablet price in india Senior partner, Carl Petka grew up in a very handy family. He did carpentry, millwork, and installed his first bathroom as a teen with his mother by his side. When he was a young man he served a cabinet making apprenticeship where he built and installed kitchens. For 10 years he worked at a local oil refinery until the demand from family and friends for remodeling work became overwhelming. In the late 1980's with a family of 5 he started Petka's Remodeling and never looked back. Carl is known for his sound work, quick wit and a constant desire to exceed his customers expectations.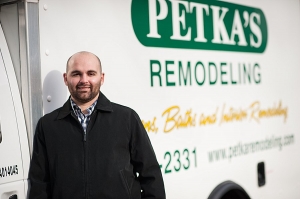 Mark Petka was born to build. At the age of 8 he started spending time on the job with Carl fetching tools, cleaning up and "just watching". Helping out after school and summers turned into full time employment and now Mark is one of the proud owners of this family business. He is certified by the EPA for the testing and safe removal of lead base paint. Mark is precise, a perfectionist and a true finish carpenter.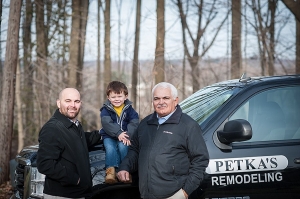 John Elwood, knows the names of his tools and what they're used for. He's ready to follow in his Pop and Daddy's footsteps.